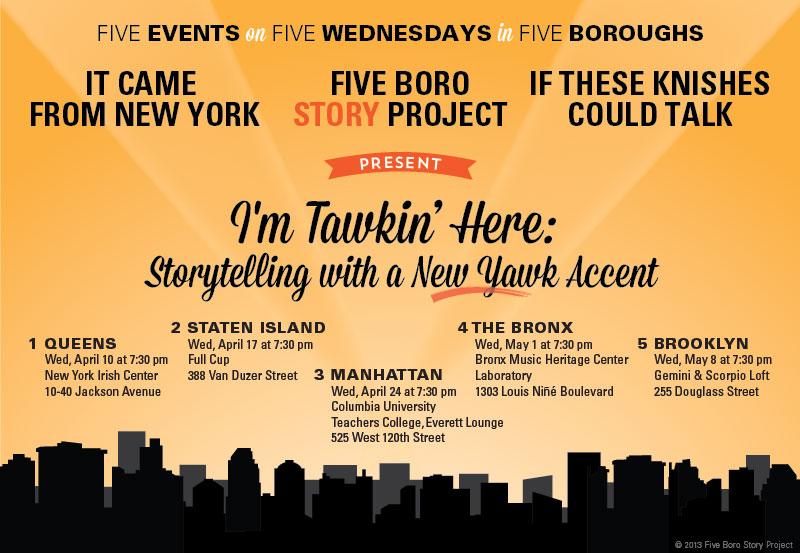 "I'm Tawkin' Here" Bronx Edition
Wednesday, May 1, 2013, 7:30 pm
"I'm Tawkin' Here" at the Bronx Music Heritage Center Laboratory
1303 Louis Niñé Boulevard, Bronx, NY 10459
Take the 2 or 5 trains to Freeman Street, or the BX 19 bus.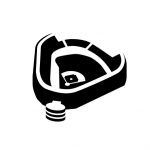 Featuring storytellers:
* Bobby Gonzalez (Gun Hill Road) – Nationally known multicultural motivational speaker, storyteller, activist, and performance poet
* Dana Rossi (Bronx via Philadelphia & Astoria) – Writer, storyteller and creator and host of "The Soundtrack Series"
* Paul Rossi (Belmont/Little Italy) – Born and raised Bronx native, acting enthusiast, and father of Dana Rossi
* Robert White (Burnside) – A Bronxite with a heart enraged by injustice, featured in "If These Knishes Could Talk"
* And a musical ode to the Bronx from A Lyric (Norwood) – Singer/songwriter and poet
Learn more about "I'm Tawkin' Here: Storytelling with a New Yawk Accent" HERE.
View photos from "I'm Tawkin' Here" in the Bronx

HERE

.