UPPER EAST SIDE STORY SHARE
Wednesday, June 8, 5:30-7:00pm
67th Street NY Public Library, 328 East 67th Street
Participants in the library's oral history project will tell true stories about their lives on the Upper East Side.
Following the performances, share your own memories, stories, and ideas about the Upper East Side in our story circle.
More details to come!
FREE EVENT
The 67th Street Library is located at 328 East 67th Street between 1st and 2nd Avenue. The closest train station is the 6 at 68th Street- Hunter College.
**
CLINTON STREET FESTIVAL
Friday, June 24, 4:00 – 7:00pm
Clinton Street btwn Rivington & Delancey Streets
Highlighting small, long-time businesses on Clinton Street in the Lower East Side, the Clinton Street Festival will include a walking tour, artistic interventions in empty storefronts, and a community story-sharing workshop.
FREE EVENT
More details to come!
**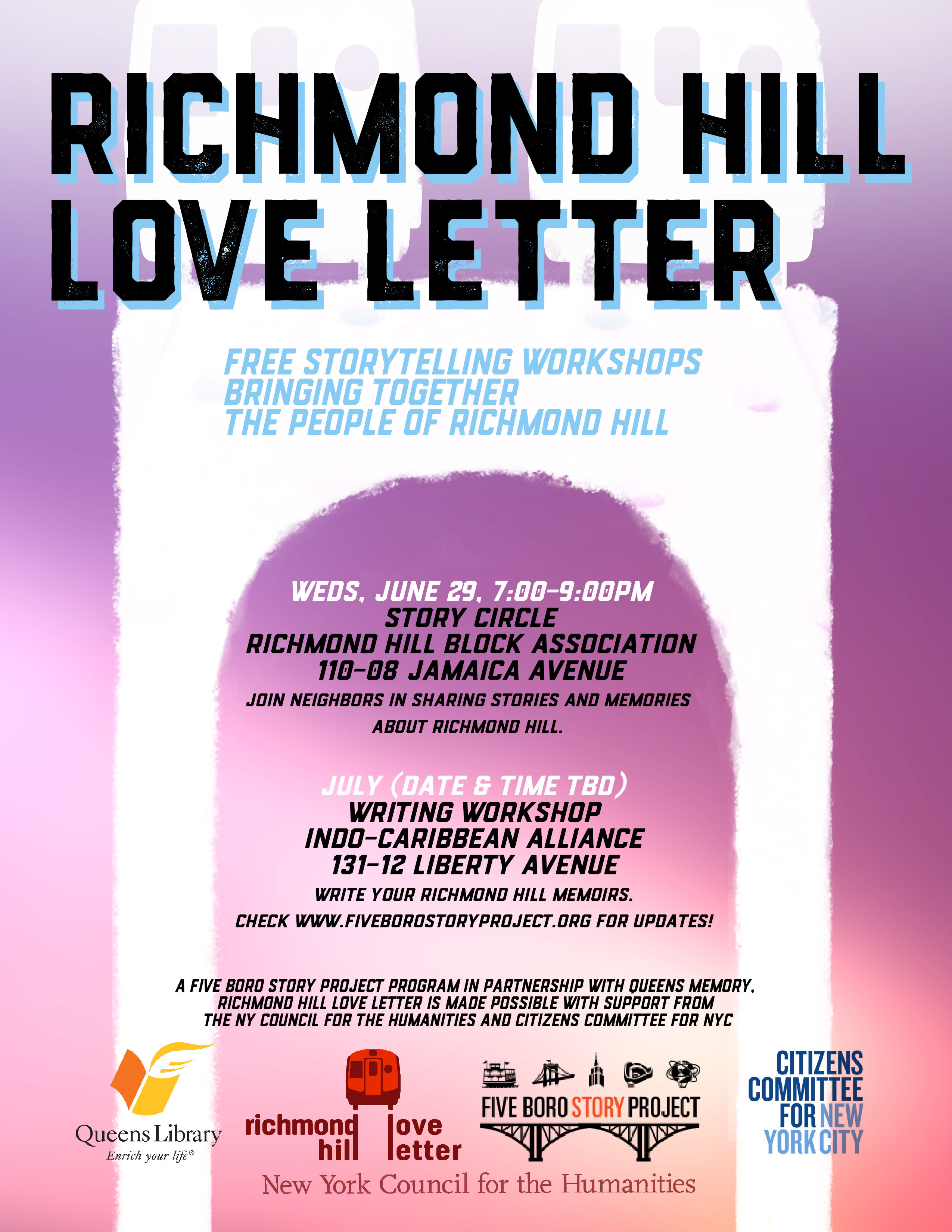 RICHMOND HILL LOVE LETTER STORY CIRCLE
Wednesday, June 29, 7:00-9:00pm
Richmond Hill Block Association, 110-08 Jamaica Avenue
Join neighbors in sharing stories and memories about Richmond Hill, and engage in discussion about our neighborhood's past, present, and future. This story circle workshop will be an intimate and fun way to connect with neighbors through shared stories and snacks. Bring your memories and ideas, and expect to learn something new about our community.
You are also invited to bring any Queens photographs and memorabilia, and the Queens Memory team will be on hand to digitize them for inclusion in the Archives at Queens Library's collections, and save them to a thumb drive that you can take home.
FREE WORKSHOP
RICHMOND HILL LOVE LETTER WRITING WORKSHOP
Saturday, July 16 (Time TBA)
Indo-Caribbean Alliance, 131-12 Liberty Avenue
What are the details that make up your Richmond Hill? Join our writing workshop and write about your experiences in the neighborhood. Your writing may be featured in the Richmond Hill Love Letter culminating event in November!
FREE WORKSHOP
More details to come!
ADDITIONAL "RICHMOND HILL LOVE LETTER" PROGRAMS & DATES TO BE ANNOUNCED.
STAY TUNED!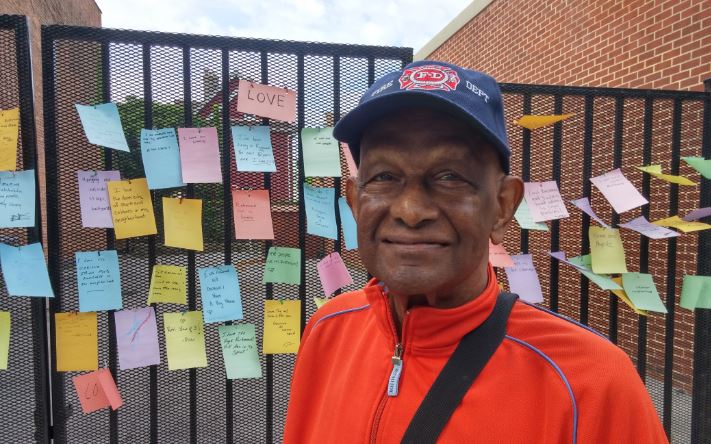 Richmond Hill Love Letter is a storytelling, art, and oral history program aiming to strengthen community by highlighting all there is to love about the neighborhood of Richmond Hill, Queens. This program is a collaboration with Queens Memory, made possible with the support of the New York Council for the Humanities and Citizens Committee for New York City. Find out more HERE.