Anti-Gentrification Listening Party
Thursday, August 22, 6:30-9:00pm
Starr Bar, 214 Starr Street, Brooklyn
Join us as we screen local storytelling and oral histories on gentrification and housing activism while plugging in on upcoming local actions to fight proposed rezonings in Bushwick.
SCHEDULE
* 6:30-7:00pm: Mingling at the bar
* 7:00-8:00pm: Screenings from Anti-Eviction Mapping Project, Battle for New York, Cities for People, Not for Profit, and Five Boro Story Project, followed by Q&A
* 8:00-9:00pm: Premiere of documentary film by Mi Casa No Es Su Casa + updates on rezoning
* 9:00-9:30pm: Closing and socializing
FREE EVENT
DIRECTIONS: Starr Bar is located at 214 Starr St, half a block away from the Jefferson stop on the L train.
****
Harlem Healthy Community Movement
Saturday, August 31, 1:00-4:00pm
Playground One Twenty Five (123rd St & Morningside Ave)
Harlem Healthy Community Movement is an initiative that's kicking off this summer with a festival promoting health and wellness in Harlem and Morningside Heights.
Join neighbors for an all-ages chess tournament, healthy eating demonstrations and tastings, fitness activities, dance and music performances by local artists, a free bookbag giveaway, prizes from local businesses, and more!
FREE EVENT
More details to come.
DIRECTIONS: Playground One Twenty Five is located between 123rd and 125th Street, off Morningside Avenue. It is a short walk from the A/B/C/D trains at 125th Street.
In case of rain, this event will be moved to the Grant Senior Center located at 1301 Amsterdam Avenue near La Salle Street.
****
Save the Date for September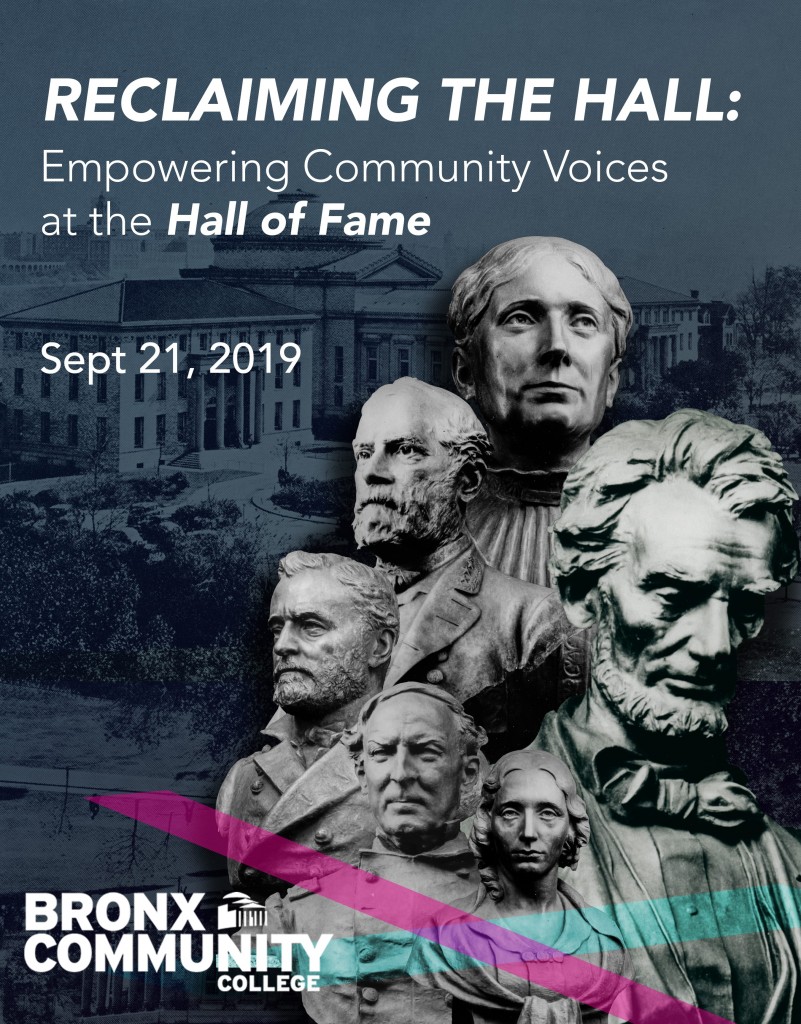 Reclaiming the Hall:
Empowering Community Voices at the Hall of Fame
Saturday, September 21
Bronx Community College, 2155 University Avenue
A day-long public art & community event with an exhibit in the Bronx Community College Hall of Fame Gallery.
The exhibit "Diversity in Public Art" and performances will express perspectives on inclusion, diversity, and bias in defining Great Americans through visual art, music, dance, spoken work, media and performance.
The Five Boro Story Project will curate storytelling performances about Great Bronxites. Who would you memorialize for making the Bronx great?
More details to come!
The idea behind "Reclaiming the Hall"
Statues removed, buildings renamed, famous names recast as ignominious – these recent actions have presented us with opportunity. The present climate opens up spaces for alternative narratives and brings us new perspectives on our past.
Bronx Community College's Hall of Fame for Great Americans is the first hall of fame ever established in the United States. It includes authors, educators, architects, inventors, military leaders, judges, theologians, philanthropists, humanitarians, scientists, statesmen, artists, musicians, actors, and explorers. For years, there have been attempts by historians, faculty, students, and the Archives at BCC to re-envision the historic Hall of Fame so that it may resonate with its surroundings. Reflecting on last year's Unite the Right rally, the tragic public protest in response to the removal of the Robert E. Lee statue in Charlottesville, VA, and BCC's removal of their own Lee and Stonewall Jackson busts at the Hall of Fame, there is a greater urgency for us to pause at the tensions in American life that have been left unaddressed.
We will reimagine the Hall of Fame with a day of performances, activities, and art installations.
****
Be sure to check our YouTube for stories from our past events!