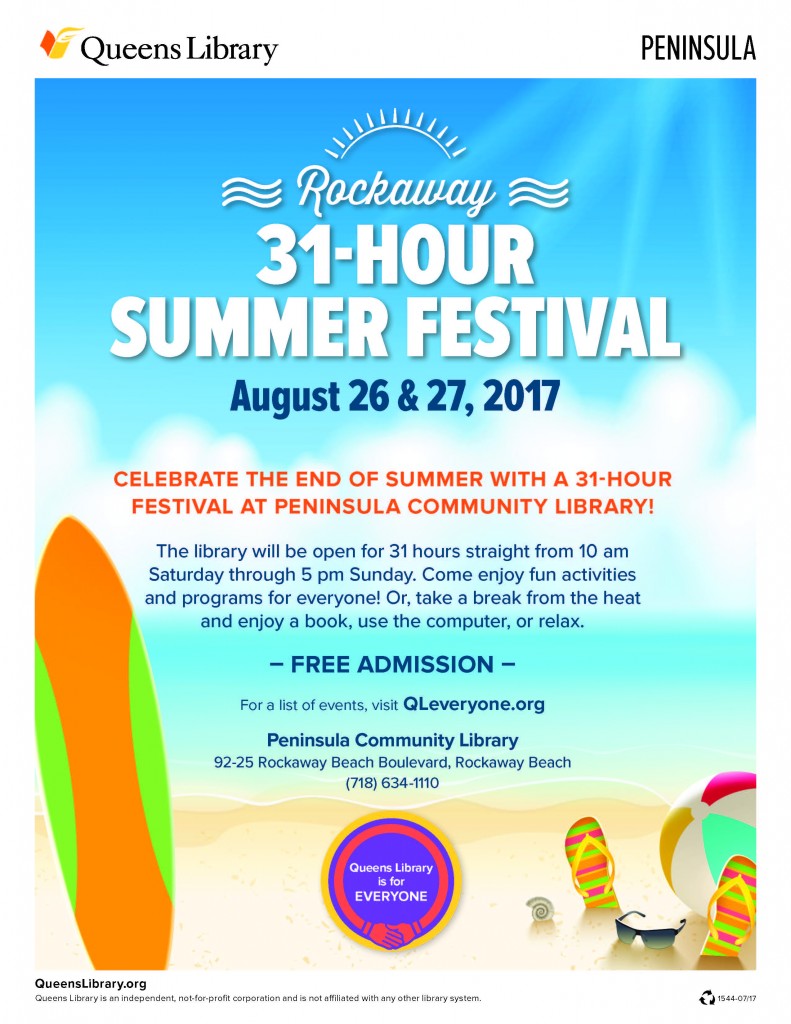 ROCKAWAY STORY SHARE
Saturday, August 26, 1:00-2:30pm
Queens Library at Peninsula
92-25 Rockaway Beach Blvd, Rockaway Beach, NY
Join a story circle and share your memories and stories of the Rockaways! Meet neighbors in this intimate and relaxed story-sharing space, listen to stories, and tell us about your most memorable experience in the Rockaways, a place you love to visit, your summertime memories, and more.
FREE
This event is part of the Peninsula Library's 31-Hour Summer Festival celebrating the end of summer. The library will be open for 31 hours straight from 10 am Saturday through 5 pm Sunday. Come enjoy fun activities and programs for everyone, including Book Jeopardy, board games, karaoke, a bonfire on the beach, sunrise yoga, and much more!
The Queens Library at Peninsula is located at 92-25 Rockaway Beach Blvd, near the corner of Beach 94th Street. Take the Far Rockaway-bound A train/ Shuttle to Beach 90th Street.
****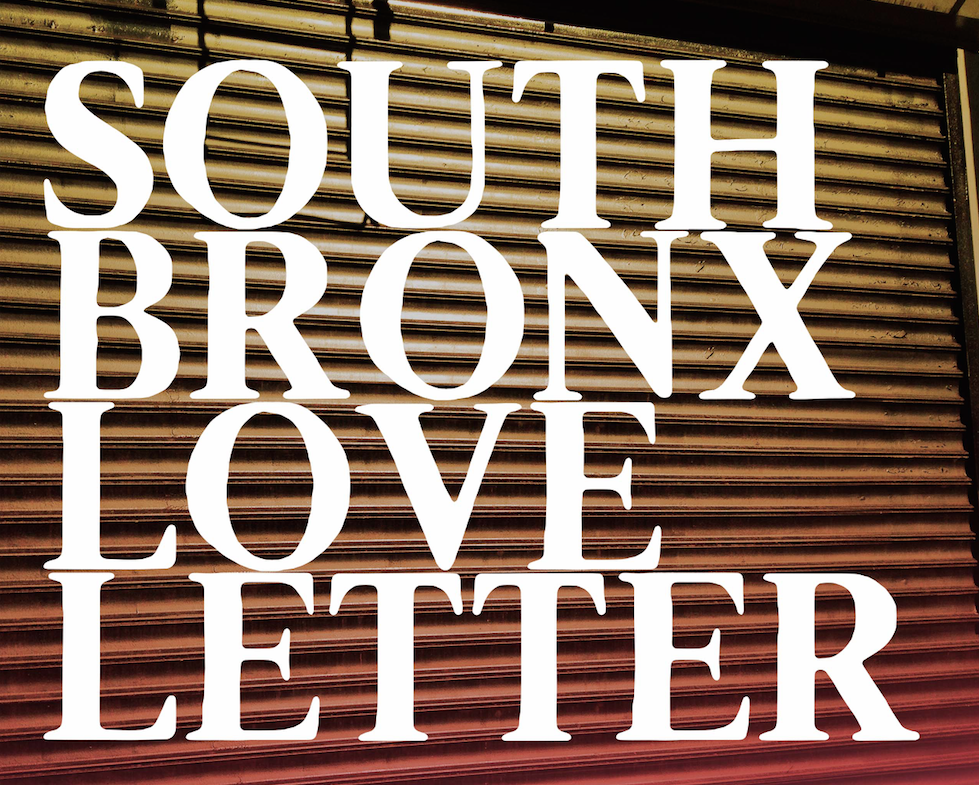 SOUTH BRONX LOVE LETTER
Saturday, September 16, 5:00-7:00
Rhodebeck Community Garden
927 Faile Street
Celebrate the spirit and community of Hunts Point and Longwood with storytelling and poetry performances
The third installment of "South Bronx Love Letter" showcases community members from Hunts Point and Longwood.
Write a love note to your neighborhood and share your own neighborhood memories and stories in our open mic.
FREE EVENT
MORE DETAILS TO COME
"South Bronx Love Letter" is a series of events and workshops that aim to strengthen connections between neighbors and affirm the stories of people who have been living in the South Bronx, working to make it a better place, and putting their love into it. We also aim to put forward an image of the South Bronx as defined by long-term residents, as a strong and positive counterpoint to the image of the "Piano District" being pushed by real estate developers.
The Rhodebeck Community Garden is located at 927 Faile Street near the Bruckner Expressway, steps from the 6 train at Hunts Point Ave station.
"South Bronx Love Letter: Part 3″ is produced with support from the New York Restoration Project.
****
COMING UP IN FALL 2017:
Almost Home / Casi Llegando a Casa Culminating Celebration
Terraza 7, 40-19 Gleane St, Elmhurst, NY
Date TBD
Almost Home/Casi Llegando a Casa is a storytelling, oral history, art, and video series presenting monthly story-sharing and art-making workshops from April-July 2017 in different locations throughout Jackson Heights, Elmhurst, and Corona, and a culminating celebration in August 2017.
The culminating celebration will feature storytelling performances by Jackson Heights, Elmhurst, and Corona residents who participated in our story circle workshops and have powerful stories to tell around immigrants' rights and housing justice in our neighborhoods. There will be storytelling, poetry, and musical performances, an open mic, and a dance party to cap it off.
FREE EVENT
More details to come!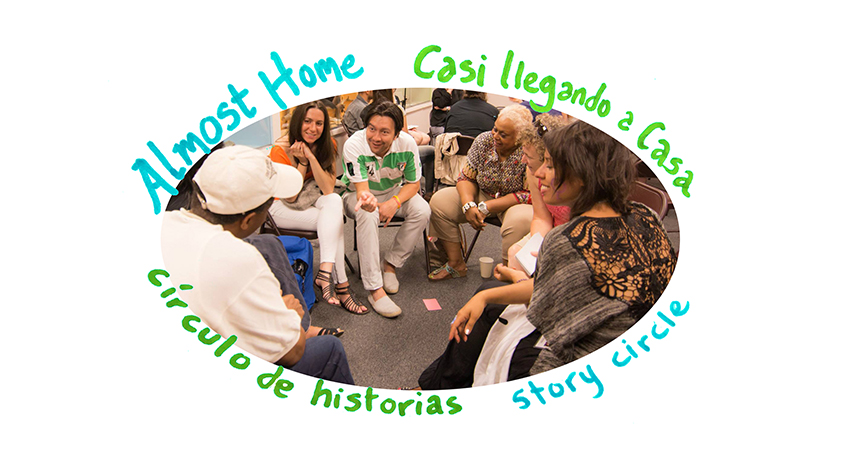 Almost Home/Casi Llegando a Casa Information:
Almost Home/Casi Llegando a Casa aims to strengthen community connections in Jackson Heights, Elmhurst, and Corona, Queens, through public storytelling programs, participatory art installations, and video that explore themes of home, vulnerability, resilience, and resistance. This project highlights powerful true stories of the challenges our communities face, and the struggles and inspiring victories that local organizers have won for housing justice and immigrants' human rights.
Almost Home/Casi Llegando a Casa was developed by Five Boro Story Project's Bridget Bartolini, Priscilla Stadler, and Milton X. Trujillo, in collaboration with Queens Neighborhoods United, a grassroots organization focusing on three social justice issues crucial for our local community: immigration, gentrification, and policing.
This project is generously supported by More Art, Citizens Committee for New York City, and the Puffin Foundation.