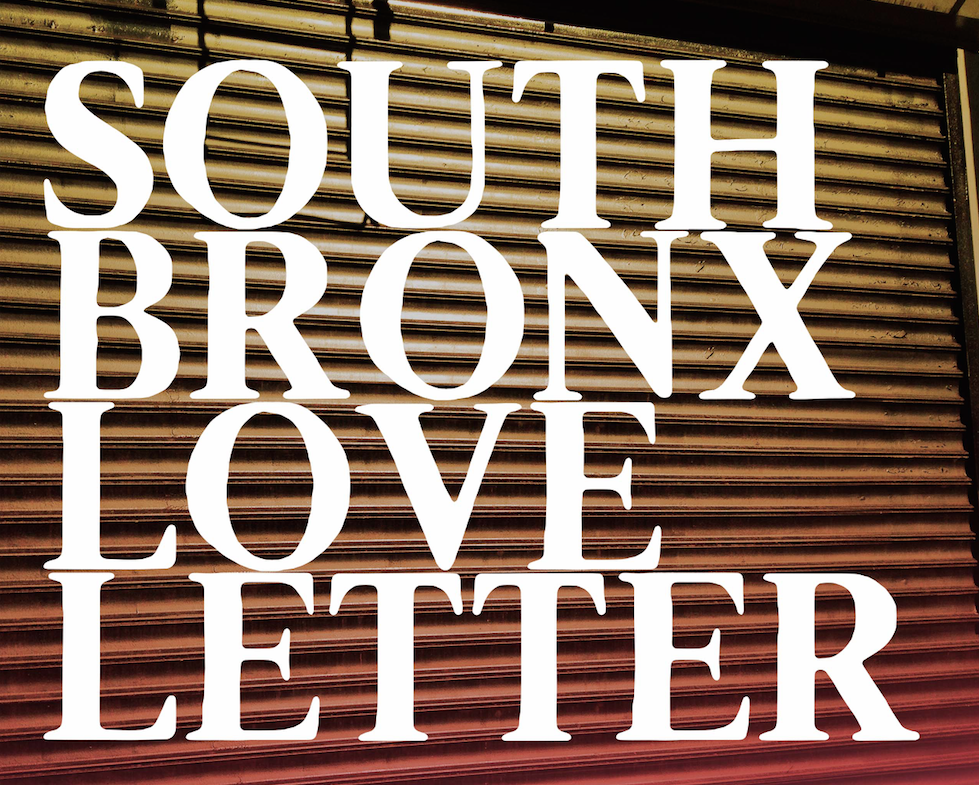 SOUTH BRONX LOVE LETTER
Saturday, September 16, 5:00-7:00
Rhodebeck Community Garden
927 Faile Street
Celebrate the spirit and community of Hunts Point and Longwood with storytelling and poetry performances.
The third installment of "South Bronx Love Letter" showcases community members from Hunts Point and Longwood.
Write a love note to your neighborhood and share your own Bronx memories, stories and more in our open mic.
FREE EVENT
MORE DETAILS TO COME
"South Bronx Love Letter" is a series of events and workshops that aim to strengthen connections between neighbors and affirm the stories of people who have been living in the South Bronx, working to make it a better place, and putting their love into it. We also aim to put forward an image of the South Bronx as defined by long-term residents, as a strong and positive counterpoint to the image of the "Piano District" being pushed by real estate developers.
The Rhodebeck Community Garden is located at 927 Faile Street near the Bruckner Expressway, steps from the 6 train at Hunts Point Ave station.
"South Bronx Love Letter: Part 3″ is produced with support from the New York Restoration Project.