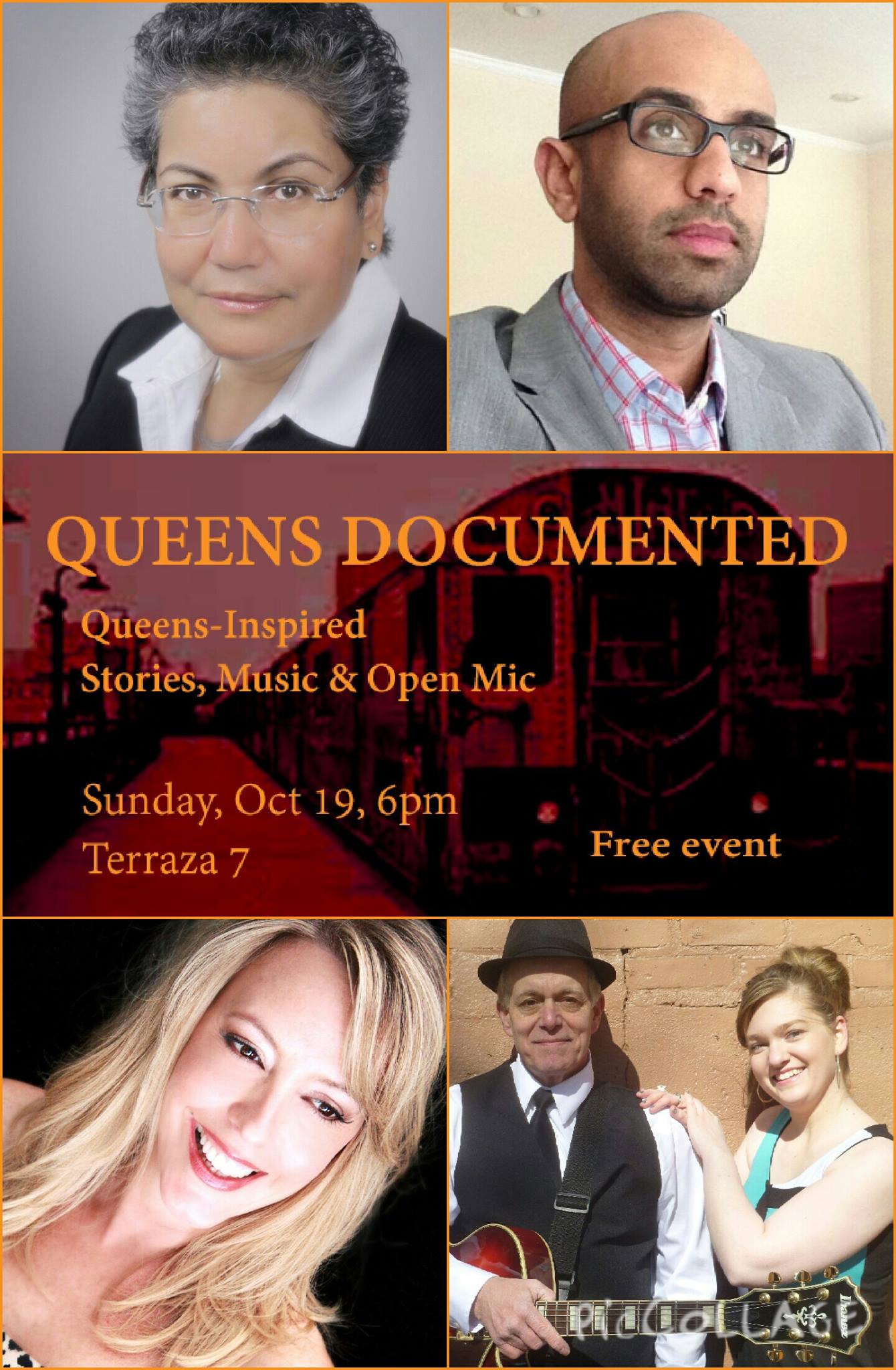 Queens Documented II
Sunday, October 19, 6:00pm
Terraza 7
We are pleased to present the second installment of "Queens Documented," our new Queens-centric storytelling and music series celebrating the beautiful borough and diverse residents of Queens, happening quarterly at the incomparable Jackson Heights institution Terraza 7.
Featuring:
Stories about finding a home in Queens from Mercedes Cano, Kambri Crews, and Roopwinder Pruthi
Music inspired by Jackson Heights from Wishing on Stars
Share your own stories and memories in our Open Mic!
FREE EVENT
"Queens Documented" is produced in partnership with SEVA.
Terraza 7 is located at 40-19 Gleane Street in the heart of Queens, between Elmhurst and Jackson Heights, two locations containing the most diverse population of immigrants on the planet. Take the 7 train to 82nd St/Jackson Heights.
View "Queens Documented II" photos

HERE

.