Earth Day Celebration
Saturday, April 22, 10:00am-1:00pm
34th Avenue & 77th-78th St, Jackson Heights, Queens
Celebrate Earth Day on car-free streets filled with music, dance, games, snacks, demonstrations, and more! We'll be on the 34th Avenue Open Street between 77th-78th Street displaying photos from 34th Avenue Oral History and hosting a 34th Avenue Love Letter activity.
Find more family-friendly fun up and down the street:
34 Avenue Open Streets Coalition will host free activities from 10am-5pm at 77th-78th Street (including Zumba, bubbles, a magic show, meditation, Mexican dance, hula hooping, and more) and between 93rd-94th Street (including a choir, food demonstrations, tug of war, a fashion show, bike fixing, and more)! See the schedule below.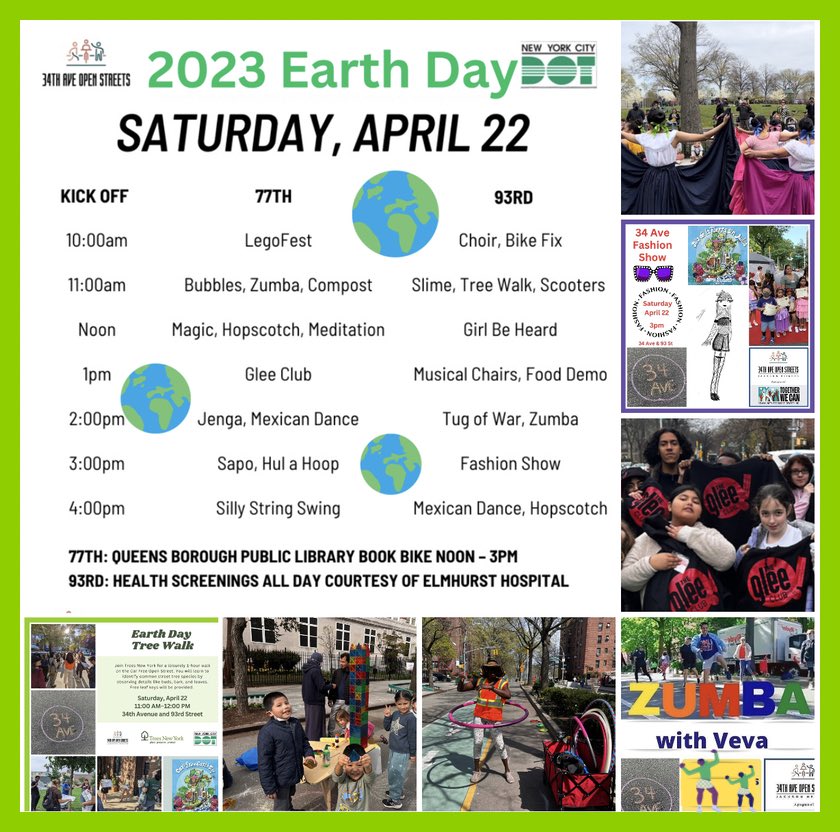 Friends of 34th Avenue Linear Park will host free activities from 10am-1pm at 73rd-74th Street, including an obstacle course, arts and crafts, balloons, and snacks and Girl Scout Cookies for sale.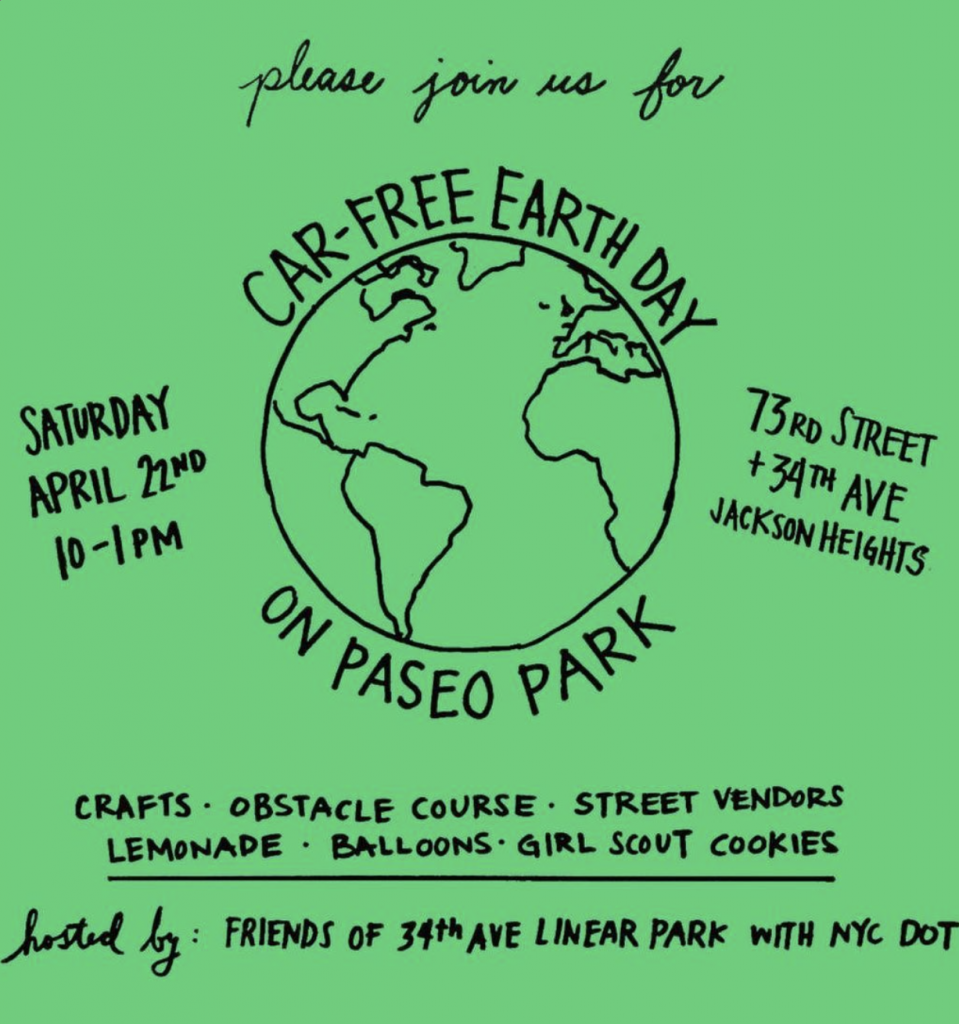 Open Streets: Car-Free Earth Day is an annual car-free event hosted by NYC DOT. Twenty-four Open Streets across the city are taking part in Car-Free Earth Day!
View photos from the 2023 Earth Day Celebration

HERE

.