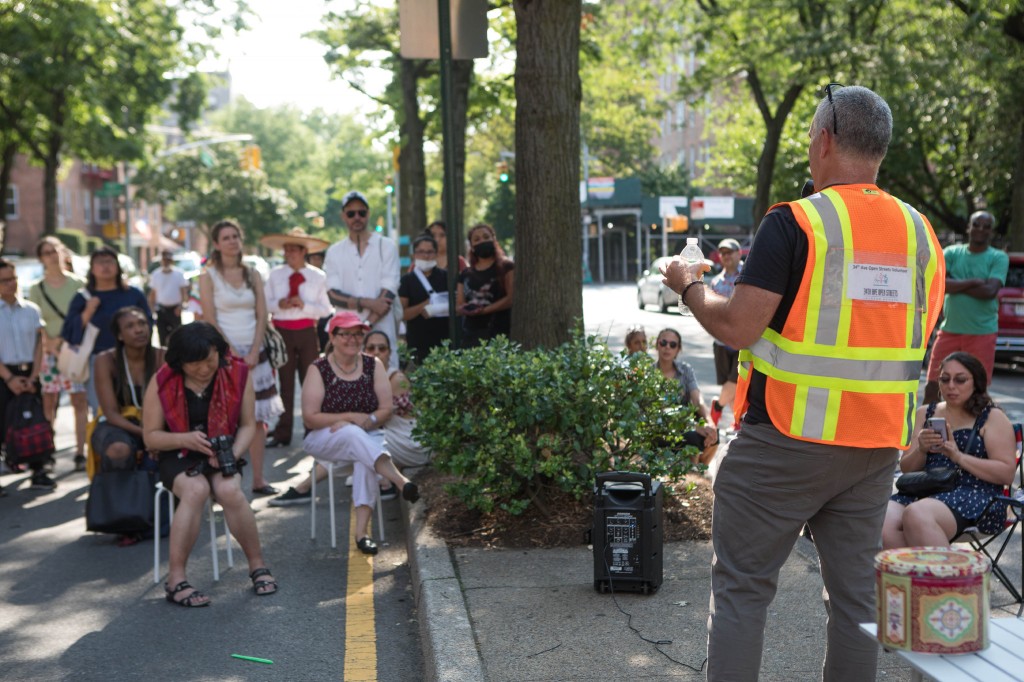 34th Ave Story Circle: Reflecting on the Past and Future of Urban Streets
Wednesday, May 4, 12:00-1:30pm
The Heyman Center, Second Floor Common Room, Columbia University
74 Morningside Drive, East Campus Residential Center
Join us for a participatory workshop centered on the 34th Avenue Open Street. Each morning, a 1.3-mile stretch of 34th Avenue closes to vehicular traffic, allowing local residents to jog, stroll, ride bikes, socialize, and in some cases sustain their livelihoods. While it has been praised as the gold standard of the citywide Open Streets program, 34th Avenue is also the site of a battle over the future of city streets.
Bridget Bartolini will present 34th Avenue Oral History, and project participants Jim Burke and Esthi Zipori will speak on the history and future of urban streets and their activism around reimagining post-pandemic New York City. Attendees will be invited to share their own experiences and memories in a story circle workshop and join a facilitated discussion around city streets and street life.
Registration is required. Please register here.
This event is part of the Heyman Center's Building Publics series, which showcases how Public Humanities Graduate Fellows bridge humanistic thinking with civic engagement and social justice, scholarly research with public building and communication in order to unleash new, more critical modes of scholarly imaginations.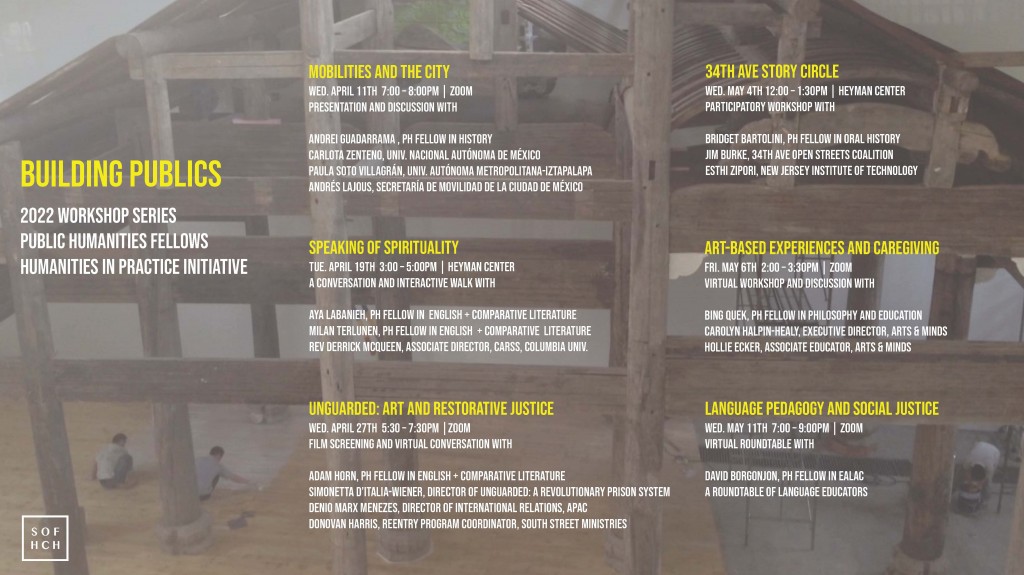 DIRECTIONS:
The Heyman Center is located at 74 Morningside Drive on Columbia University's campus.
The closest train is the 1 train at 116th Street-Columbia University.
Below is a map with walking directions from the 116th stop at Broadway. You'll see there are two routes; the lower route (entering from 116th Street) is more direct. The little u-turn you see at the end of that lower route takes you up a short flight of stairs, where you'll see a glass double-door and a security desk with a guard. If you have a Columbia ID you can swipe in; otherwise, we'll leave a list of registrants' names at the desk and the guard will let you through. After you pass security, the Heyman Center is at the end of the courtyard. We'll be in the second floor Common Room.
Directions will be emailed to you when you RSVP.