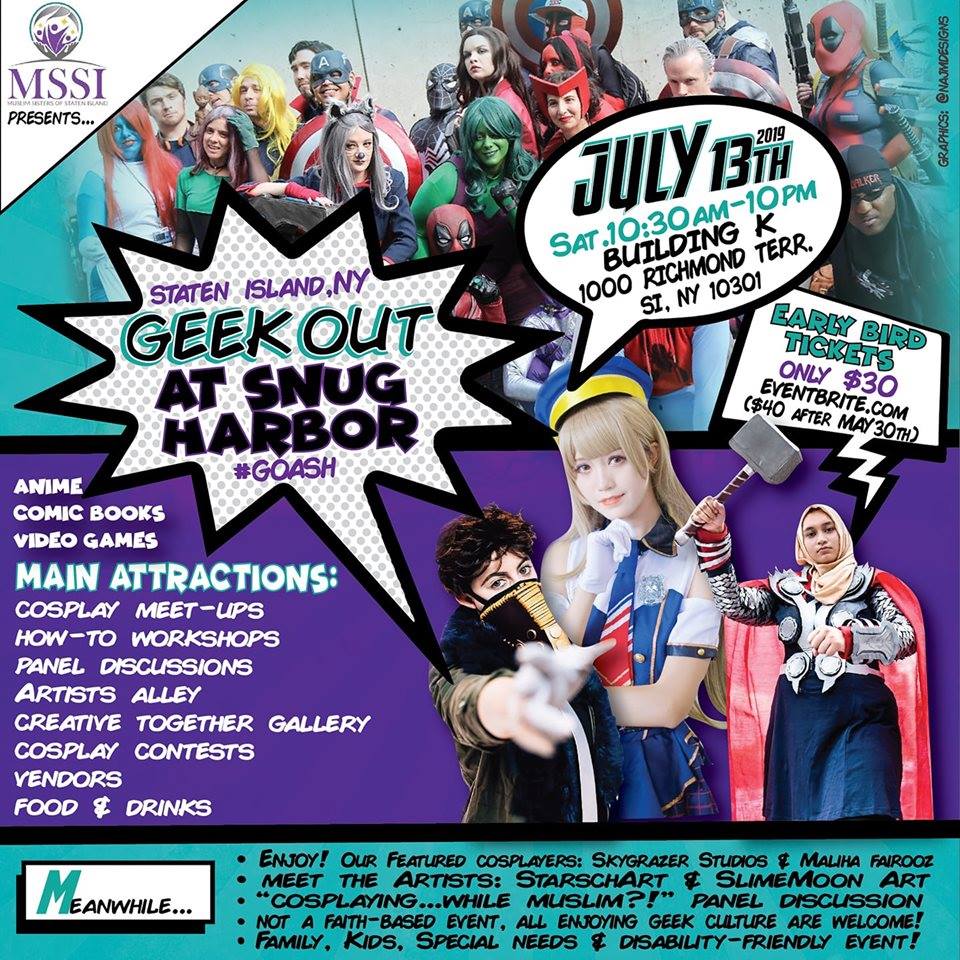 "Staten Island Love Letter" at Geek Out At Snug Harbor
Saturday, July 13, 10:30am-10:00pm
Snug Harbor, Building K, 1000 Richmond Terrace
Our friends Muslim Sisters of Staten Island decided that it's time Staten Island had their own convention!
Geek Out At Snug Harbor brings anime, comic books, video games and all things involving geek culture to the Staten Island community, creating a unique outlook and dialogue on geek culture from diverse perspectives. The goal is to bridge gaps in the community and take Staten Island's image from the forgotten borough to the unforgettable borough.
This event includes panels, workshops, cosplay meet-ups, performances, activities for children, Artist Alley, contests, giveaways and so much more!
The Five Boro Story Project will have a Geek Out Board where you can share the things you love to geek out over!
For the full day's schedule, visit the event page.
Get your tickets at https://bit.ly/GOASH19.
Set in the beautiful Snug Harbor Cultural Center & Botanical Garden, this event is open to all.
For directions Click Here.